About me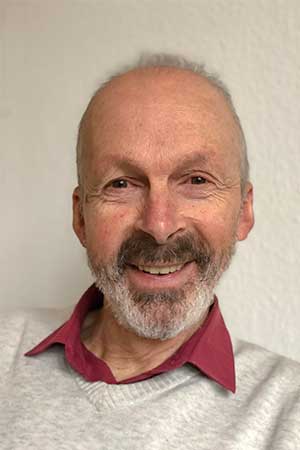 Born 1951 in Berlin, married, 2 adult children; retired teacher for primary and secondary schools, drama teacher; suggestopaedist (DGSL); further training in Gestalt therapy at heel (Netherlands; Thijs Besems et al.) and GATLA (Gestalt Associates Training Los Angeles, USA; Bob and Rita Resnick et al. ); Gestalt counsellor DVG (German Association for Gestalt Therapy); for 3 years member of the editorial team of the journal GESTALTTHERAPIE; Earth Charter Ambassador; deep ecology training with the Findhorn Foundation, Gunter Hamburger and Gabi Bott; member of the Initiative Psychologie im Umweltschutz (IPU) and the Climate Psychology Alliance (CPA).
Diverse experience in various school levels, adult education, counselling and work with adults with multiple disabilities; many years of experience with meditation.
In my work as a Gestalt counsellor I build on a wide range of experience with children, young people and adults. The theory and practice of Gestalt therapy offers me the best possibilities to holistically include all existential aspects of human existence in my counselling work.
I love the vastness, wildness and light of the Scottish west coast, but also feel connected to nature when I walk along the Rhine.
I love to sing, not only in the shower, and can forget time when drawing.
I have worked and lived in the United Kingdom, France and Germany. I also work in German.